Learn about our Team
This is the executive arm of the Network and is responsible for decision making in between the meetings of the General Assembly. The Executive Committee shall be elected by the General Assembly.
The General Assembly is the highest decision making body of the Network. It consists of the Full and Associate members of the Network.  However, it is only the Full members who can vote. The General Assembly is responsible for the control and governance of the Network with powers the following powers:
election of Executive Committee members;
consideration and adoption of reports from the Executive Committee;
determination and adoption of the annual fees and any other contributions to be paid by Members;
appointment of the external auditors;
taking decisions necessary for the efficient operation of the Network;
expulsion and suspension of members on the recommendation of the Executive Committee; and
amendment of the Constitution.
The General Assembly meets once every two years. Special meetings of the General Assembly may be convened by the President or on written request of one third of the Full Members to address urgent matters
Prof. Stephen Simukanga
The President
Director General for the Higher Education Authority in Zambia
Southern African Quality Assurance Network
Dr Litsabako Ntoi
The Vice President
Chief Executive of Council on Higher Education Lesotho
Southern African Quality Assurance Network
Dr Whifield Green
Treasurer
CEO of Council on Higher Education South Africa
Southern African Quality Assurance Network
Dr. Hardson Kwandayi
EXCO member
Director: Academic & Institutional Audits; Zimbabwe Council for Higher Education
Southern African Quality Assurance Network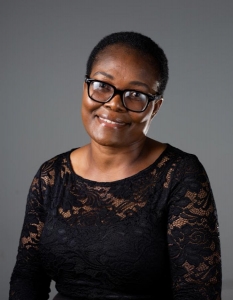 Ms Sylvia Demas
The Executive Secretary
Acting Executive Director of Namibian Council for Higher Education
Southern African Quality Assurance Network
The Secretariat according to the Constitution is responsible for administration and management of the Network. Its role is mainly to support the Executive Committee's administrative, research, consultancy, and the general day to day work of the Network. The Secretariat shall be headed by the Executive Secretary, assisted by the Coordinator, Ms Bertha Njembo; Education Officer, Ms Victoria Verner, and the Finance Officer, Ms Hendrina Muteka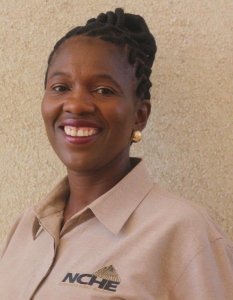 Bertha Njembo
Coordinator (Secretariat)
Southern African Quality Assurance Network
Victoria Verner
Education Officer(Secretariat)
Southern African Quality Assurance Network
Hendrina Muteka
Finance Officer (Secretariat)
Southern African Quality Assurance Network